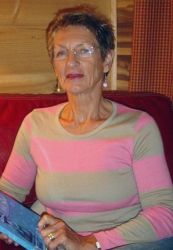 Susan Steggall is a writer and an art historian with a PhD in Creative Writing allied to a Master and a Bachelor Degree in Art History and Theory. Publications include: Alpine Beach: a Family Adventure (1999); two novels, Forget Me Not (2006) and It Happened Tomorrow (2013), plus art-related articles, exhibition and book reviews, and book chapters. She has edited anthologies for the Society of Women Writers NSW Inc. and was editor of the ISAA Review (the journal of the Independent Scholars Association of Australia Inc) from 2010 to 2015. She has taught courses in Approaches to Australian Art, Writing Art and Design, Audiences for Art at UNSW Art & Design.
Her biography of art historian Joan Kerr, A Most Generous Scholar: Joan Kerr, Art and Architectural Historian, published by LhR Press was named a winner in the Non-Fiction section of the 2013 Society of Women Writers NSW Inc's Biennial Book Awards.

 'TIS THE DOING NOT THE DEED has been...
Read More »

Fraud is no stranger to the world of art. Forged signatures on paintings, fake 'masterpieces' and illegal castings...
Read More »

Forget Me Not (2006) charts a woman's journey of self-discovery while researching the mystery of her grandfather's...
Read More »