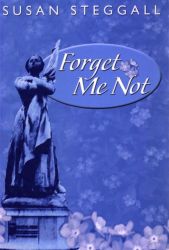 Forget Me Not
Forget Me Not (2006) charts a woman's journey of self-discovery while researching the mystery of her grandfather's presumed death during the assault on Mont Saint-Quentin in northern France at the end of August 1918. The story Rose uncovers is more shocking and ultimately more wonderful than anything she could have expected to find.
Forget Me Not encompasses life in contemporary Australia and France as well as on the Great War battlefields of the Somme and in occupied France during World War Two.
ISBN 9781740083973
2006
Forget Me Not is available for $20 per copy plus $5 postage.
$20.00 - contact for order
FORGET ME NOT is now available as an E-BOOK Click here